Today, the District Court of Northern Netherlands sentenced the Dutchman Marcel V., who lives in Spain, to 18 months' imprisonment, six of which are suspended, and a probationary period of three years. This follows criminal charges of (attempted) extortion, threats and slander against organisations and persons within the network of Christelijke Gemeente Nederland (CGN) and its Norwegian sister church Brunstad Christian Church (BCC).
In recent years, the Christian religious community in Europe and the United States has been confronted with a succession of cases, such as: arson, extortion, smear campaigns, swindling and embezzlement.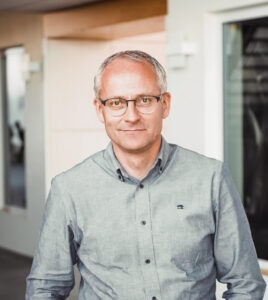 David Nooitgedagt, board member of Christelijke Gemeente Nederland, commented:
"What we have experienced as a Christian congregation over the past 7 years has been an unimaginable nightmare especially for pastors, administrators, members of the faith community and their children. We are very happy that more and more cases are being cleared up as a result of police investigations and criminal cases such as this one in which Marcel V was convicted. "
Criminal record Marcel V.
During the hearing on V's case on 2 June, the chairman of the court said he was also shocked by the criminal record of Marcel V, who has already spent more than 10 years of his life in prison in connection with arson, fraud, arms and ammunition, among other things.
Extortion, threats and a smear campaign
V was unknown to his victims until he started sending threatening messages to individuals and organisations within the religious community. This started in March 2016, a few weeks after Jonathan van der L was taken into custody as a suspect in a large-scale fraud case.
From March 2016, V sent threatening messages to CGN and CGN's fundraising organisation and various people within the religious community, demanding 850,000 euros for keeping what he considered incriminating information out of the media. He claimed to have an agreement under which the religious community would owe him this money, but all parties involved deny the existence of such an agreement and V has not proven any agreement. None of the victims has paid any money to V either. From the end of 2020 Marcel V ran a hate site that he filled with hundreds of pages with insulting texts and images and incoherent fabricated stories.
Who was the client?
"Why the accused chose these victims has not become clear to me," the public prosecutor said in court on 2 June. "What is clear is that the emails and the website have had a great impact on the victims."
The judges also asked about V's motivation. One of them mentioned Ben van Wijhe, in connection with the payment of lawyer Aldo Verbruggen. Aldo Verbruggen played a dubious role in the criminal case of Jonathan van der L., attempting to discredit (pastors of) the religious community; on improper grounds, as has now been revealed.
Verbruggen was recently suspended on probation by the Amsterdam disciplinary court.
Van der L was convicted this year of forgery, swindling, embezzlement and money laundering of millions he had stolen from a charitable foundation in the faith community.
In the police interrogations, V said that he had been in contact with Ben van Wijhe and that Van Wijhe had provided him with information for his website. The judge referred to information from V in the criminal file: "It seems that you get paid for writing on your website? "V denies that he is paid. He would not name his "mate" with whom he said he worked.
"It is, of course, extremely disturbing that it has not yet become clear why these criminal acts were committed against the religious community, and who the possible principal is," says David Nooitgedagt. "This is not something one would wish on any church or organisation. "
Coordinated campaign
V has been active for a long time with his threats, extortion and smear campaign against the religious community. In the same years, various actions were carried out, directed against the religious community. Not all of these activities can be directly linked to V, but CGN experiences them as parts of a coordinated campaign against the religious community:
In the form of text messages and e-mails – ostensibly from bosses of motorbike clubs, with disclosures of home addresses and photos of the victims with the warning that they would be visited, and threats that there would be surprises and big explosions at the places where conferences were to be held.
In Norway, two fires have been set on Bernt Aksel Larsen's property, which included an office of Brunstad Christian Church (BCC). (Larsen is a former director of BCC).
At the beginning of 2016, Jonathan van der L. commissioned a website builder to build a website under the name bccleaks.nl where "things would be published that ordinary media would not post".
In the United States, a website called BCCcult.com was launched with crazy distortions of reality about BCC.
CGN has an assignment description from Psy-Group and an interview report that elaborates on the objectives of the assignment against BCC. The conversation took place with Emmanuel Rosen of Psy-Group, who is also the author of the report. Psy-Group is an Israeli organisation of former Mossad agents, which offers services in the field of influence operations, with the advertising slogan: "Shape reality". CGN also has evidence from various sources showing that those who were to carry out the operation were assigned different tasks, and that the operation was considered a major operation by Psy-Group employees. Within Psy-Group, they called the operation "the cult story", and Rosen emphasised in chats that there should be no talk of "the campaign".
In the interview report, in which, apart from Rosen of Psy-Group, Aldo Verbruggen and Jonathan van der L. are also mentioned as being present, Ben van Wijhe is mentioned as the client.
Aldo Verbruggen cooperated with preparations for a police report that supposedly "might lead to the end of the religious community's existence". As far as CGN knows, this police report was never filed.
In April 2016, Oscar Floor's Facebook page also went live, where unfounded and even proven false accusations against the religious community were published.
In the autumn of 2016, the NRC Handelsblad launched an unprecedented media campaign against the religious community, with Jonathan van der L as a secret source for journalist Joep Dohmen. When Van der L was sentenced to repay millions of euros in a civil judgement in 2020, the NRC did not hear from him again.
In recent years, the religious community has repeatedly been told through various channels that if certain requirements were met and money paid, the negative media attention and threats would cease.
Read also: How a fraudster was convicted and the NRC is now silent
Christelijke Gemeente Nederland (CGN) in brief:
Christian community in the Netherlands since 1959
Has the same faith basis as the worldwide faith community Brunstad Christian Church which originated in Norway from the beginning of the last century
8 local congregations spread throughout the Netherlands
Christelijke Gemeente Nederrland is located and has its office in Wormerveer.
Is particularly committed to Christian children's and youth work, and to local, national and international church services and conferences
The activities are made possible through voluntary work and voluntary contributions in the form of gifts; the pastorate is an unpaid position within CGN
Updated on july 7, 2022